Cookies Line: Crafting Delight, Swiss-Style
Indulgence has a new name, and it's synonymous with precision and taste. Welcome to our Cookies Line, powered by Buhler Group, a Swiss multinational renowned for its leadership in food processing excellence. Here, we don't just bake cookies; we orchestrate symphonies of flavour.
Our state-of-the-art line is a marvel, churning out up to 16 tonnes of sheer cookie brilliance per day. From the irresistible allure of wire-cut Chocolate Chips Cookies to the exquisite charm of Encrusted Cookies, our repertoire is as diverse as it is delicious. Dive into the world of Danish-style Butter Cookies that melt in your mouth, and you'll understand why we're a cut above the rest.
Our commitment to quality extends beyond baking. Every cookie is lovingly packed using Syntegon, a Bosch Group company. It's not just packaging; it's a promise of freshness that preserves every crumb of goodness.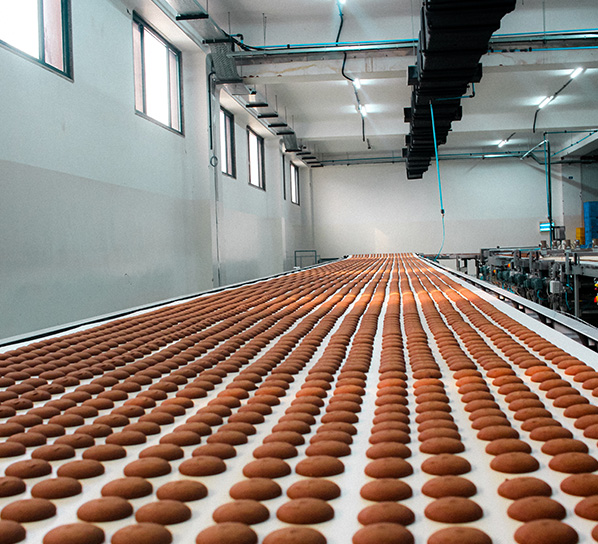 Rusk Line: A Toast to Perfection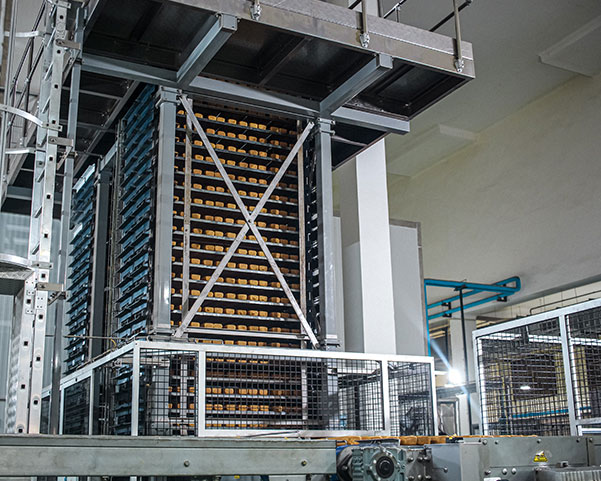 Toast your senses with our Rusk Line, where tradition meets innovation. Our production facility, powered by Mecatherm from France and Laser Italy, is a world-class marvel. It's where the art of rusks is redefined, one perfect crunch at a time.
Every day, our facility produces an astounding 20 tonnes of these delightful creations per day, ensuring that your favourite rusks are always within reach. From classic to contemporary, our rusks come in various packs, each a testament to the art of perfection.
In the heart of our facility, excellence isn't a goal; it's the norm. Join us on a journey where precision meets passion, and every bite is a testament to our unwavering commitment to quality. Taste the future, one cookie and rusk at a time.
At Kanha Group, our bread line is a culinary universe where each variety is a unique creation. The classic loaf, a comforting staple, is joined by the burger bun, designed to cradle your favourite patties in soft perfection. The pizza base, a canvas for the most delectable toppings, is a work of art in itself.
Whether you're enjoying a simple sandwich, a gourmet burger, or a homemade pizza, our bread varieties are designed to elevate your culinary adventures and offer a slice of perfection with every meal.
But we don't stop at just bread. We create experiences that transcend the ordinary. Join us on this journey where each slice is a testament to our commitment to quality, creativity, and your culinary delight. Taste the future, one slice at a time.